Wed, March 11, 9:30 pm
60 min
14+
The Studio, Theatre Junction Grand (606 1 Street SW)
$15 regular / $10 members & kids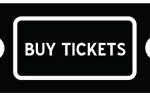 See also:
HMPD Family Collection
Sunday, March 15, 5:00 pm (40 min) All Ages
HMPD Vol VI
Wed, March 11, 7 pm (85 min) 14+
'Yamasong' Dir. Sam K. Hale – "Nani, a patchwork girl, chases a falling star and meets Shojun, a tortoise fisherman and warrior. Together, they journey through his surreal, fantastic world to the star's mountain resting place to discover its secrets. From turbulent oceans to mysterious nether spaces, Yamasong is a Japanese-style puppet experience placed in computer-generated worlds.
'Douce Dame' Dir. Bradley Kemp – A young painter, obsessed with his muse, continually paints a memory of her… until she lures him away.
'Junk Palace' Dir. Lyon Hill – Using elaborate paper puppets, Junk Palace takes you into the world of real-life hoarders the Collyer brothers and imagines what life was like for these unique individuals.
'Too Loud a Solitude' Dir. Genevieve Anderson – Based on the beloved novella by Bohumil Hrabal, and containing all the magic still present in the twisted streets of Old Town Prague, Too Loud a Solitude spins a tale of passion, beauty, and high moral stakes in the midst of a crumbling civilization.
'Moonfishing' Dir. David Michael Friend – A fisherman's hobby of sculpting is interrupted when he must perform his monthly task of illuminating his town.
'Graveyard Jamboree' Dir. Seamus Walsh & Mark Caballero – Inspired by an old record by Harry Reser and his Radio All-Star Novelty Orchestra. Three techniques were used in this film including, live action puppetry, silhouette animation and stop motion animation.
'All This Joy'  Dir. Jesse Garrison – This music video is an enthusiastic indie-folk tale about coming of age and living with spontaneity, courage, and hope. The creators incorporate elements such as puppetry, animation, and performance.
www. muppet.wikia.com/wiki/Heather_Henson   |   www.samkojihale.com  |   www.handmadepuppetdreams.com