Thursday March 12, 5:30 pm, 6:30 pm, 8:00 pm
Friday March 13, 6:00 pm, 7:00 pm, 8:30 pm
Saturday, March 14, 11:00 am, 12:00 pm,
The Legion #1, Upstairs (116 – 7 Ave SE )
Recommended for Ages 8+
$15 regular / $10 members & kids
18 min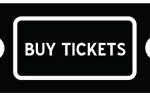 The mishaps of a puppet under construction who takes a stab at finishing the job itself.
For 18 minutes …(a) delicious thriller, reaching a height of comic trashiness that rivals Tarantino. But parents should rest assured: it is safe to bring your children (eight and up nevertheless). A rectangle of polystyrene on a rod is all you need for the task (with the help of two brilliant and very discreet puppeteers)… It's sheer madness, clever, brilliant!

–Catherine Makereel, Le Soir
Tof Theatre Company (Belgium)

Starting in 1986, Alain Moreau's TOF THEATRE originally created work for adult audiences. Often without words, the shows are now conceived for a wider public, enjoyed by all ages, and occasionally taking to the street.
See Artistic Director Alain Moreau at Thursday Thinking Panel and the Dolly Wiggler Cabaret and make your own puppet at the Polystyrene Workshop